Summer Japan on Rails - July 2016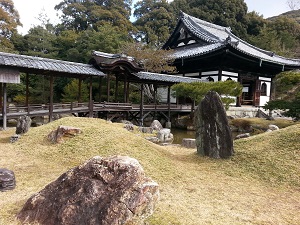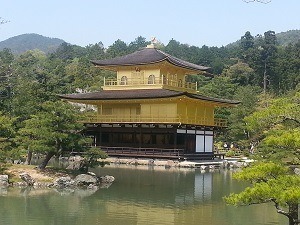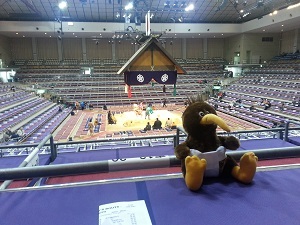 Railway Travel around Japan - July 2016
Building on the success of our 2015 summer tour we are refining our train tour for July 2016 to take in more stunning Japanese scenery and include more train orientated activities. We have designed two routes: the first covers the northern part of the country including Hokkaido before returning to Tokyo. The second heads south and west to Kyushu and Shikoku, also taking two weeks before returning to Tokyo at the end of July. There is a lot of country to see and the planned route takes in some 5,400km rail trips across the country.
The journeys around the country take in many segments of the high-speed Japan railway network. We have included at least six bullet train trips with journeys on Hayabusa, Komachi, Toki, Kagayaki,, Sakura and Hikari shinkansen trains. Where available we will make use of "Green Car" for some additional luxury train travel.
Dates and Draft Schedule (subject to change)
Sat 09 July Tokyo: Patrick and Wendy are available to meet guests arriving at Narita airport. Options for the day depend on the time of arrival of the tour guests but allow for a group dinner at a nearby restaurant, seeing some of the city (afternoon and/or evening) or just sleep if you are jetlagged.
Sun 10 July Tokyo: Visit Asukusa Kaminarimon (thunder gate), Hozomon and pagoda. An array of stalls lines the entrance to this shrine. Either lunch from the food stalls or from a nearby restaurant. In the afternoon visit one or more of the famous neighbourhood areas of Shibuya, Shinjuku, Ginza etc. Or, because we run flexible tours, let us know what you would like to do or see.
Mon 11 July Tokyo to Akita: At speeds up to 320km/h, the Komachi shinkansen is one of the fastest trains in Japan and takes us from from Tokyo to Akita (662km, 234 minutes). Dinner at a local restaurant provides some good food options.
Tue 12 July Akita to Aomori: Travel along the northwest coast via Gono Line and Resort Shirakami train to Aomori (247km, 312 minutes).
Wed 13 July Aomori to Sendai: (526 km, 248 minutes) An opportunity to visit Matsushima Bay.
Thu 14 July Sendai to Niigata: (336km, 439 minutes)
Fri 15 July Niigata to Tokyo: Max Toki (334km, 124 minutes)
Sat 16 July Tokyo: Some people will be departing the tour at this point, and others may be joining. Patrick and Wendy are available to assist guests arriving and departing Narita airport.
Sun 17 July Tokyo: A visit to Saitama to the JR East railway museum.
Mon 18 July Tokyo to Nagoya via Matsumoto: (310 minutes 473 km (two route options)) Railway park Maglev and train museum.
Tue 19 July Nagoya to Kanazawa via Takayama: (290 minutes, 315km) The town of Kanazawa (''Little Kyoto'') is reknown for many things. Visit the famous Kenrokuen Garden and Kanazawa castle. Enjoy the local cuisine including fresh sushi and sashimi at the local fresh foods market.
Wed 20 July Kanazawa to Tottori: (357 minutes, 478km) Tottori is famous for its sand dunes, complete with camels.
Thu 21 July Tottori to Shin-Yamaguchi: (236minutes 436km)
Fri 22 July Shin-Yamaguchi to Kagoshima: Shinkansen Sakura (133 minutes, 439km)
Sat 23 July Ibusuki day trip: Tourist train to enjoy the hot sand baths.
Sun 24 July Kagoshima to Beppu via Miyazaki or Aso: (241 minutes, 330km)
Mon 25 July Beppu to Hiroshima: (153 minutes 334 km) Miyajima Island and Itsukushima Shrine, location of the famous "floating" torii gate. This requires a short local train and ferry ride. Ferry tickets are covered by our JR passes.
Wed 27 July Hiroshima to Kochi: A morning visit to A-dome (atomic bomb dome), Peace Park and Museum complex. Travel by Shinkansen and then local train across the Great Seto bridge (13.1 km) to Takamatsu on the island of Shikoku. (227 minutes, 341km)
Thu 28 July Kochi to Matsuyama: via Kubokawa: (347 minutes, 251km)
Fri 29 July Matsuyama to Kyoto: (280 minutes, 434km) Visit the steam train museum.
Sat 30 July Kyoto to Tokyo: Travel on the Hikari Super Express from Kyoto to Tokyo. If the weather is clear, there is an opportunity to view Fuji as we go past. (157 minutes, 514km)
Sun 31 July Tokyo: A free day to ride the local trains in Tokyo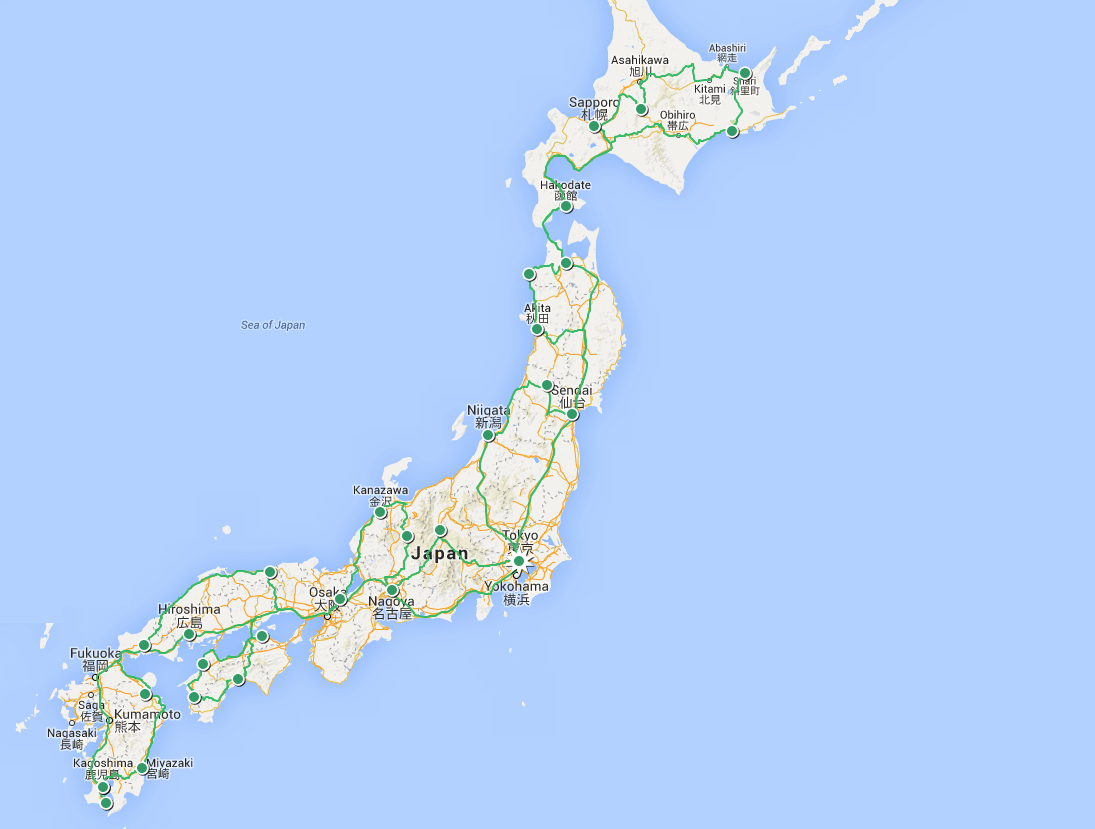 Price Inclusions/exclusions
For bookings more than two months prior to the start of the tour check if there is an early-bird discount available.
For the inital one week Northern Rail Tour the price for the 8 day tour is Y295,000 share twin/double
For the two week Southern Rail Tour the price for the 15 day tour is Y495,000 share twin/double
For the full three weeks, prices are from Y695,000 share twin/double.
Prices generally include hotel breakfast, all train travel, entrance fees, but exclude other meals and incidental costs
Bookings and Inquiries
If you are interested in joining the Japan train tours, please contact us or email us directly at admin@japancustomtours.co.nz.
---