Japan in May Tour 2016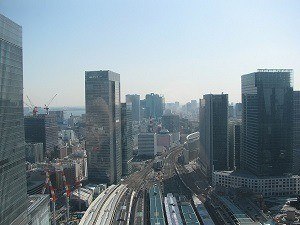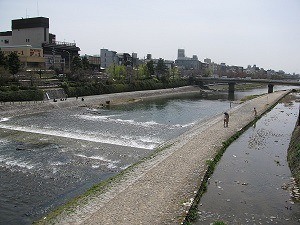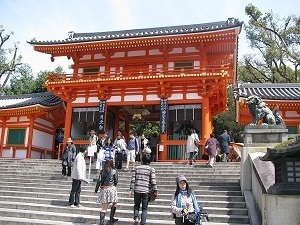 Japan in May 2016 Tour
We have designed our 2016 May Tour to take in a an interesting mix of locations ranging from traditional experiences through to the modern, industrial Japan of today. This allows guests to enjoy a range of famous, historic and noteworthy sights that showcase the variety and beauty of the country. From the metropolis of Tokyo to the mountain township of Togua, this 16 day tour allows you to experience a wide variety of what Japan has to offer.
If you are interested in joining this tour of Japan, you can use the contact us form or email us at admin@japancustomtours.co.nz.
Joining a tour: Patrick and Wendy will normally be available to meet you at the airport and travel with you into Tokyo. If not, we will provide you with detailed instructions on how to do this.
Departing a tour: Activities on a day where you are departing a tour will be adjusted to take into account travel time to the airport. We can assist and travel with you as required.
Schedule
Saturday May 14th Tokyo: Patrick and Wendy meet you at Narita. After clearing immigration, luggage collection and customs meet Patrick and Wendy at the exit of the arrivals hall. We will then collect our JR Rail passes using pre-purchased vouchers. (Japan Rail requires passes to be purchased before travelling to Japan.) Take the Narita Express train to Tokyo Station (approximately 1 hour) before transferring to the subway to reach the Akasaka Excel Tokyu Hotel (or similar). Options for the evening include dining out, seeing some of the city at night or just sleep if you are jetlagged.
Sunday May 15th Tokyo: Visit Asukusa Kaminarimon (thunder gate), Hozomon and pagoda, one of the most famous and popular shines in Tokyo. In the afternoon visit Meiji Shrine, the neighbouring Harajuku youth shopping area and Yoyogi Park.
Monday May 16th Tokyo: A day for additional sightseeing and shopping in Tokyo. Alternatively, a day-trip from Tokyoto one of Kamakura to the south of Tokyo including the Great Bronze Buddha and Hase Temple. Nikko or even north to Sendai or Matsushima. The choice will be based on the group consensus.
Tuesday May 17th Tokyo - Hakone day trip: Romance Car train from Tokyo to Hakone-Yumoto, bus to Lake Ashi (walk along the cedar avenue to the Hakone checkpoint), boat cruise across the lake to Togendai, ropeway and the Tozan cable car, Tozan train back to Hakone-Yumoto for the return trip to Tokyo. Hakone provides many places to view Mt Fuji (on a clear day) including from the lake and the ropeway.
Wednesday May 18th Tokyo to Kanazawa: Take the bullet train from Tokyo through the Japanese Alps to the west of Japan. The afternoon is set aside to visit the famous Kenrokuen Garden and Kanazawa castle.
Thursday May 19th Kanazawa to Takayama: Omi-cho market is a smaller, friendlier version of the Tokyo Tsujiki fish market and a great location for a fresh sashimi breakfast. Travel by shinkansen to Toyama and then local train to the mountain town of Takayama, staying at a traditional Japanese ryokan (inn), complete with onsen (hot springs bath).
Friday May 20th Takayama: During the morning explore the town's historic buildings, morning market and shops on foot and/or visit the festival floats exhibition hall. The afternoon is reserved for a day bus tour that visits the World Heritage Site of Shirakawa-go with its old traditional "A frame" farmhouses. Dinner time is an ideal opportunity to sample the famous Hida Beef.
Saturday May 21st Takayama to Kyoto: Leaving Kanazawa, head south to Kyoto. After depositing luggage at our hotel, visit the Fushimi Inari shrine (10,000 torii gates) which is unique in Japan. The location is next to the local train station and is a good option for sightseeing in the late afternoon.
Sunday May 22nd Kyoto: Start the day by visiting the "golden pavilion" Kinkaku-ji in the north east of the city and then Nijo Castle before heading to the Heian Shrine and gardens. During the evening we can visit one of the temples such as Kodai-ji temple. The temple complex includes a Zen garden, bamboo forest and artisan souvenir shops.
Monday May 23rd Kyoto: Day trip to the world heritage site at Nara. At Nara there is both Todai-ji temple (with the world's largest bronze Buddha), and Kagusa Shinto shrine. There are sacred deer roaming the park and some excellent souvenir shopping options.
Tuesday May 24th Kyoto: An additional day sightseeing in Kyoto to cover sights such as Arashiyama and its bamboo grove, Toji and its five story pagoda, and Kiyomizu-dera temple. Optional day trip to Hiroshima: Taking an early rain (around 7:10 a.m.) head south-east to Hiroshima. This allows time to visit and explore Miyajima. Miyajima Island and Itsukushima Shrine are the location of the famous "floating" torii gate, accessed by a short local train and ferry ride. Depending on fitness and inclination we can use the ropeway and head to the top of Mount Misen. The walk back down the mountain provides some good viewing and vantage points. During the afternoon there is also time to visit the Peace Park and Museum in Hiroshima city or Hiroshima Castle and the samurai museum located within the reconstructed building.
Wednesday May 25th Kyoto to Nagoya: Heading back to the large city of Nagoya for two nights, after arriving there is time to visit the SCMaglev and Railway Park or the Toyota Commerative Museum.
Thursday May 26th Nagoya: Travel to the nearby Toyota City to tour the Toyota Kaikan (museum) and factory tour. This provides an interesting look at an operational car plant. For those less interested in industry, the Nagoya Castle or Meiji Mura outdoor historical park are options.
Friday May 27th Nagano to Togura: Depart from Nagoya and a scenic train through the mountains to Nagano. There is an option to stop at Matsumoto and view their famous "Crow" castle. After arriving in Nagano transfer to a local train bound for Togura (30 minutes) and check in at Ryokan Kamesei. Have a private soak in the ryokan's hot spring baths or explore the neighbourhood before enjoying an especially prepared traditional ryokan dinner. During dinner we have arranged geisha entertainment traditional music and dance. The ryokan accommodations include breakfast and dinner.
Saturday May 28th Togura to Tokyo: After breakfast (provided), to Nagano station and take the bus to Jigokudani Monkey Park. We expect that there will have been several snow days during December, so the weather is likely to be cold. There is a walk of approximately 2km to the "snow monkeys". After returning to Nagano station, take the shinkansen back to Tokyo for the evening.
Sunday May 29th Tokyo: Transfers back to Narita for return flights.
Price Inclusions/exclusions
The price for the sixteen days tour (accommodation for fifteen nights) is from Y495,000 per person share twin/double. Shorter or longer duration is also available.
Prices include rail transfers from Narita to Tokyo and 14 day rail pass, entrance fees and tour fees. Breakfast and dinner are included with the ryokan stay in Togura and breakfasts in some other locations based on the hotel choice. Prices generally exclude meals and incidental costs unless specifically included. As a guide for budgeting, Y7,000 per day per person would cover breakfast, lunch and dinner as well as a range of tea/coffee, snacks and vending machine drinks during the day.
Bookings and Inquiries
If you are interested in joining this tour, please contact us or email us directly at admin@japancustomtours.co.nz.
---