Frequently Asked Questions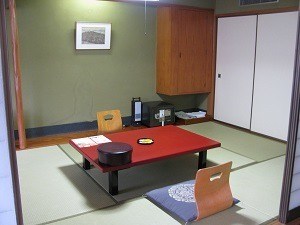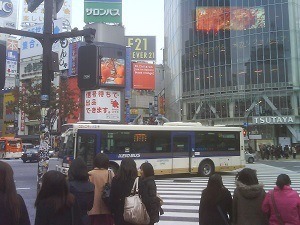 ---
---
Yes. We can meet you at the airport and we travel with you in Japan. Our tours are escorted tours.
There are many details that we attend to before you arrive in Japan, including making sure all travel connections, JR rail passes and hotels are organised. For special events (for example the Toyota factory tour in Toyota City) there might be applications required for entry, or fees, that need to be paid in advance, and we take care of those things too. JR rail pass vouchers must be purchased before travelling to Japan and exchanged for rail passes on arrival.
Once you arrive in Japan, we are there to meet you and assist you throughout your visit. We will purchase subway tickets, give instructions to taxi drivers, help you order from menus, find shops that have what you're looking for, and explain aspects of Japanese etiquette and culture as they come up. With us you will experience a great deal more than you would on a bus tour with a fixed itinerary and you will not run into difficulties with language or etiquette as might happen travelling by yourself.
Most importantly however, we cater to your requirements so if you want time to explore on your own, or eat by yourselves, you can.
---
No. Our only charge is the tour fee; we pay for our own expenses.
---
You could, but they will want to charge a commission for doing so. This could be between 10% and 20% of the tour cost that you can save by booking direct.
---
The JR (Japan Rail) rail pass is probably the best value item you can purchase when visiting Japan. It provides a significant discount on train travel, particularly for travel on the high speed trains (Shinkansen). Available in 7-day, 14-day and 21-day versions, they come in two classes: Ordinary class is very comfortable and Green Car class is ''business class'' on the Shinkansen. (We have travelled in both.) If you have several long train journeys during your trip, the Green Car option can be a worthwhile travel upgrade. The only restriction on JR rail passes is they do not allow for travel on the Nozomi (express) service, which has fewer stops.
In terms of value, the most basic pass costs 29,100 yen (1 adult, 1 week, ordinary class). By comparison travel from Tokyo to Kyoto return is 27,420 yen! If you collect your rail passes at Narita airport, the Narita Express (N'Ex) train to Tokyo is also covered (3,000 yen each way).
---
In Japan hotels generally are available for booking up to six months in advance. This is a shorter time period than in many other countries. Also, from our experience, some popular areas (such as Kyoto) run out of accommodation months in advance - not just one or two hotels, but all reasonably priced hotels, leaving only the most expensive rooms available (USD1,500 and up). Just turning up and expecting to find something at short notice is unrealistic in Japan.
Secondly, planning ahead gives access to some quite good hotel discounts. This might result in making a luxury hotel affordable (with a 50% discount), or a reasonably priced option seem a bargain.
---
For tours hosted by Patrick and Wendy we have a limit of ten people so we can provide a high level of personal attention.
---
If you have arranged and confirmed a tour with us, that tour itinerary is set. Other people that wish to join the tour will be accepting that there are pre-set dates, destinations and activities based on the tour we have planned for you. However, it may be possible to provide an alternative activity on some days, for example instead of visiting your scheduled brewery tour with Patrick, Wendy could take others shopping.
---
Yes, but the itinerary will have been arranged by the first people to confirm on those dates (see question above). However, if your preferred tour dates are before or after the current planned tour, then you can customise the destinations and activities for those days, effectively allowing an over-lap between tours.
---
That is not a problem. Japan has a huge range of eating options including pork/beef/chicken/rice/pasta/noodles/tofu dishes so you will not go hungry. However it is important for us to know if your allergy extends to all seafood or just shellfish, as fish stock is widely used (for example in miso soup). If we know the extent of your allergy, we can steer you away from anything that might cause a reaction (including eel, prawns, shrimp, squid, octopus or visits to the local fish markets). Also, we can check with restaurants on your behalf when looking at menus.
If you are considering a tour with us and have particular dietary requirements for medical reasons, please let us know so we can plan ahead and take your needs into account.
---
The range of available food in Japan is huge and vegetarian options are widely available. Vegan options are less easy to find. Tofu is very popular (and delicious!) and other examples of vegan-friendly food include udon and soba noodle dishes. As fish stock (daishi) is used frequently in Japanese cooking, it needs to be checked for when ordering meals. For non-vegetarians seafood, chicken and pork are eaten far more frequently than red meat which is a luxury food. People sill need to be careful as some meat items will be considered vegetarian, so it pays to check.
---
Yes. Bathing is a culturally important aspect of Japanese life. There are various types of baths including private baths in ryokan (guest inns), public baths, and onsen (mineral spas). These are segregated (male/female), and have specific bathing etiquette to keep the water clean (you wash yourself before getting in for a soak). With the exception of family baths (where swimming costumes are worn), baths and onsen require you to be naked (except for a small towel). That can be a challenge when you amongst a group of strangers, but nudity is considered quite normal. It is also important to cover tattoos with sticking plasters (see "tattoos" below).
---
We have travelled around Japan extensively and invested a lot of time finding out what are the best and most interesting things for guests to see as usually people have limited time. With regard to Fuji we believe there are better things to see and do if you have limited time on a holiday.
For the majority of our tours we use trains to get around Japan because they are very efficient. For the Tokaido Shinkansen if the weather is good you can get a great view of Mt Fuji on the trip between Tokyo and Nagoya. There are train excursions to Hakone and Kawaguichigo that take you near Fuji, but actually get onto Mt Fuji requires travel by bus or private car.
Secondly, if the weather is not great you can't actually see much of Fuji from Hakone or Kawaguichigo or even if you travel half way up the mountain. The bus stops at what is known as the '5th Station' and is well below the summit. Only hikers/climbers go further up than this. At the 5th Station there is a view of the surrounding countryside rather than of Fuji itself and a large souvenir shop. For mountain views we would suggest visiting Nagano or Takayama.
However, if you would like to visit Mt Fuji (or the neighbouring Hakone area), we are more than happy to include it as part of your trip to Japan.
---
Japan is a country full of contradictions, and attitudes to tattoos are an example of that. Currently tattoos have become associated with organised crime and gangsters (Yakuza). Visible tattoos therefore have the potential to make Japanese people nervous.
However historically, Japan had a centuries-long tradition of body art, and more recently tattooing is beginning to be recognised for its historical importance. Some Yakuza (often associated with crime and publicly listed in legislation as illegal organisations) have full body tattoos, but normally these remain covered.
If you have tattoos (and many people do) the sensible thing is to cover them with clothing where possible, especially in places like restaurants. It is only public baths/onsen that are likely to bar access if you have uncovered tattoos. Covered ones are no problem.
---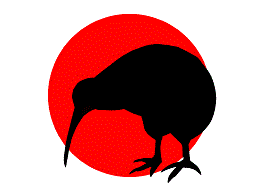 ---