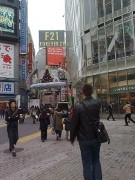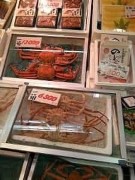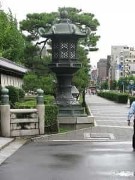 Here are some useful bits and pieces of information to help make your first trip to Japan a success. These are things we have learnt along the way and some of them will not be found in guide books:
Hotel rooms:
(Our comments here apply to mid-price hotels rather high-end chain hotels)
Many Westerners are surprised at the modest size of the average Japanese hotel room. Some also have 'pre fab' type bathrooms (which are installed in one piece) but these are perfectly functional, spotlessly clean and include amenities like toothbrushes and toothpaste.

Rooms with twin beds are very common (due to the Japanese norm of sleeping on single futons). Smoking rooms or floors are also common and some hotels do not have non-smoking rooms. We will endeavour to book according to your preferences. We find mattresses tend to be firm, which is good to know in advance!

Most rooms include summer kimonos (yukata) and slippers for relaxing in. Some even provide cotton pajamas. Like western hotels there will be a small fridge with mini-bar. Green tea will also be available and sometimes coffee. English tea is less common as are tea spoons and milk, but a quick trip to a convenience store can solve that. Hot water may be either from a kettle or a hot water dispenser.

We have found some very nice (and reasonably priced) hotels during our travels, for example the Tokyu hotel chain. You can see some of the hotels we have stayed at here: https://www.tripadvisor.com/members/JapanCustomToursNZ#CITY_TILES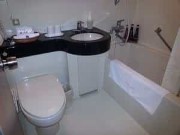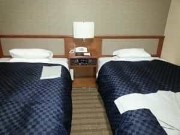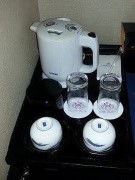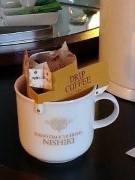 Luggage:
Please only bring one trolley case per person, and not larger than 25 x 50 x 75 x cms. Why? Because there is limited space on trains and you (or Patrick) are going to have to lift it onto overhead luggage racks. We understand that some cases are thicker than the recommended 25cm, and on several of the Shinkansen these will not fit into the overhead luggage rack. You will then need to sit with your case at your seat.

Your luggage will also follow you around train stations, along streets and even up and down steps (not everywhere has escalators or elevators). In addition, hotel rooms are small and there is limited space for luggage. Do not pack so much that you cannot handle your own case.

If you are investing in a new suitcase we recommend one with either two or four wheels. A backpack is also a good choice to carry a range of items (umbrella, camera, shopping) both for your flight and as your daytrip bag.

As bathrooms are small we suggest travelling with a toilet bag that you can hang from a hook.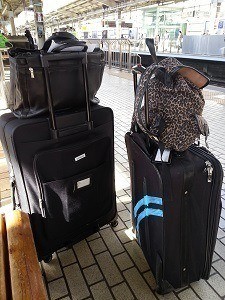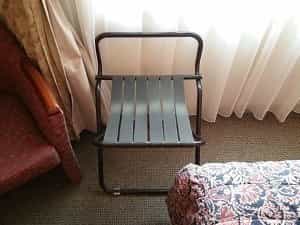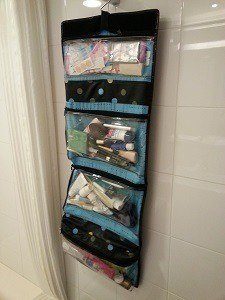 Laundry:
We can find a Coin Laundry if needed and some hotels and apartment hotels have a laundry for guests. Recommended fabrics for drying overnight are merino wool and 'quick drying' sports clothing.
Wi-Fi:
We carry two hi-speed wi-fi routers with us so we have internet in most of the places we travel and during the day. Guests can connect to the internet without expensive roaming charges (phones, tablets or pc).
Prescription medications:
Always carry these in your on-board luggage, in their original packaging in a clear plastic bag.
Useful things to pack:
It is useful to know that you can take packaged food into Japan. Wendy takes a box of her favourite teabags and muesli (as good breakfast cereal is hard to find in Japan.) If you take cereal, you should also pack a plastic bowl and spoon. A box of snack bars may be useful, but you will find plenty of food wherever we go. Other useful things to pack are an umbrella (good for rain and sun protection), a small Japanese phrasebook and perhaps a few small souvenirs from your country to give to new friends.
Miscellaneous:
There is a reasonable amount of walking involved in getting around Japan so a basic level of aerobic fitness is needed. You need to be able to manage stairs and transport your luggage around when travelling between cities. Good footwear is very important (and hard to purchase in Japan if you have large feet!)

Travel with plenty of yen! The use of non-Japanese credit cards can be a problem in some areas so having cash as a way to pay in shops and restaurants is recommended. Western-style hotels take foreign credit cards, but many Japanese ryokans (inns) prefer to be paid in cash. Also, many ATMs are specific to local bank or credit cards including those in most convenience stores. However, 7-11's (one of the several convenience store chains) have ATMs that take foreign cards, as do ATMs at post offices.

Having a few words of Japanese helps to be a polite traveller as you are a guest in Japan. Just a few words can make a big impression.

Hello - konnichiwa (con-knee-chi-wa) can be used at any time of day

Please - onegai shimasu (o-knee-guy-she-muss) used when offered something ("yes, please")

Please - kudasai (coo-da-sigh) used when requesting something ("coffee, please")

Thank you - arigato (ah-rah-gah-toe)

Excuse me, sorry - sumimasen (sue-me-ma-sen)

Yes - hai (high)

No - iie (ee-eh)

Cheers! - kanpai (can-pie)
---