Japan Cherry Blossom Viewing Tours 2016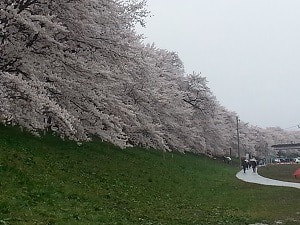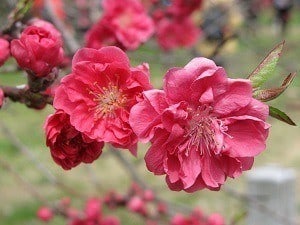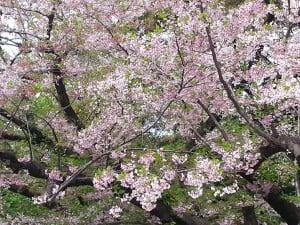 Cherry blossom is a busy time of year in Japan and our April tours are currently fully booked. If you would like to reserve a spot for 2017, please get in touch using the contact us form or email us at admin@japancustomtours.co.nz
March and April 2016 Japan Cherry Blossom Tours
For the 2016 cherry blossom (sakura) season in Japan we have put together a sequence series of tours covering the main cherry blossom season. These commence early in March and run through to the end of April and are designed to maximise the opportunities to view the different types of sakura (blossom) as it progresses from south to north. (More information on the forecast blossom timing can be found here.)
Each tour starts and ends in Tokyo, staying Friday, Saturday and Sunday nights. This allows people flexibility to easily join or leave a tour on any one of these days. For example, arriving on Saturday 19th March and departing the tour on Monday 4th April. In addition, the proposed schedules cater for shorter or longer journeys. Having a wide date range allows you to join one of our cherry/sakura tours part way through, selecting the parts that most interest you, or suit your own schedule, so you can enjoy a short one week excursion, or a four week journey from one end of the country to the other.
We have designed the tour schedules taking into account the dates for cherry blossom viewing in each location. These dates are based on the flowering times from the last ten years and are a guide only. The actual dates are out of our control. However, there are a couple of things that make chasing the blossom a little easier. Firstly, the early part of the season is when plum blossom flowers, providing an alternative offering of spectacular colours. Secondly, the cherry blossom forecast refers specifically to the five petal bloom type, and there are many different types of cherry that flower earlier and later, extending the season.
Joining a tour: We try to meet you at your preferred arrival airport, but due to different schedules, that might not always be possible. If we are unable to meet you at the airport we will provide you with detailed instructions on how to join the tour.
Departing a tour: Activities on a day where you are departing a tour will be adjusted to take into account travel time to the airport. We can assist you as required.
cherry blossom tour schedules
To download a brochure with additional details please click here.
Early Cherry Tour 10th March to 3rd April - [sorry, fully booked]
Starting in Tokyo, the tour heads north to Sendai to visit Matsushima, the Zao fox village and the Aquamarine Fukushima.
Heading to the mountain town of Nikko to visit the famous temples and shrines, and the Edo Wonderland theme park before heading to Nagoya and then onto Hiroshima.
To enjoy the early part of the cherry blossom season we head south to Kagoshima at the bottom of Kyushu (stopping at Okayama on the way). This section includes a stay on Yakushima Island and its 1,000 year old cedar trees.
We then travel to Kyoto for four nights, including a day trip to the World Heritage sites at Nara. Heading north from Kyoto, we visit Matsumoto castle before arriving and staying at Togura in the mountains at a traditional Japanese inn.
Returning to Tokyo on the 31st of March gives a chance to have some time at FujiQ Highland and some more time in the capital city before the end of the tour.
Cherry Blossom Tour 2 April to 17 April - [sorry, fully booked]

The peak period for cherry blossom viewing starts in Tokyo before heading to Hiroshima and then Kyoto. This affords many locations where the cherry flowers should be in full bloom and at their best.

Leaving Kyoto, we then head to Kanazawa to enjoy its gardens and castle before heading into the mountains for two nights: We will stay at a traditional Japanese inn at Togura before visiting the northern city of Sendai (including Matsushima and Ogawara). Return to Tokyo is on Friday 15th April for the weekend.
Late Cherry Blossom Tour 16 April to 1 May - [sorry, fully booked]
To capture the late part of the cherry blossom season, we travel north of Tokyo to Sendai, seeking the peak part of their local season. Then we head east into the mountains, where the blooms are also a little later than those on the east coast. We then take the train to Kyoto for three nights, to take in the unique sights that this city has to offer.
Leaving Kyoto, we take high-speed trains to north to Aomori and visit Hirosaki"?one of the best spots in Japan for cherry viewing because of its thousands of trees. Finally we head to Sapporo in Hokkaido for two days of sightseeing before flying back to Tokyo or Osaka. An alternate route takes in the west coast city of Akita and the scenic train journey around the coastline towards Hirosaki and Aomori.
Price inclusions/exclusions
Please let us know the dates that you are wanting to travel. The price that we charge depends on the the cost of accommodation, and hotel availability can be limited as cherry blossom season is the peak tourist season in Japan. The price of each tour based on the time of year.
Early Cherry Tour: From Y690,000 per person share twin/double.
Cherry Blossom Tour:
From
Y490,000 per person share twin/double
.
Late Cherry Blossom Tour: From Y440,000 per person share twin/double.
Prices include rail transfers from Narita to Tokyo and 14 day rail pass, entrance fees and tour fees. Prices generally exclude meals and incidental costs unless specifically included. As a guide for budgeting, Y7,000 per day per person would cover breakfast, lunch and dinner as well as a range of tea/coffee, snacks and vending machine drinks during the day.
Please let us know if you would like breakfast included in your hotel bookings and options of twin/double beds. The price of meals is generally not included as Japan offers a huge range of dining options, and our guests are free to choose alternatives. If you would like an all inclusive package covering incidental taxis, entrance fees and meals, please add Y10,000 per person per day to the above prices.
If there are specific events that you want to be included (such as a visit to FujiQ Highland or Universal Studios Osaka), please let us know and we can build this into your customised tour package.
Bookings and Inquiries
If you are interested in joining one of these tours, please contact us or email us directly at admin@japancustomtours.co.nz.
---