Japan Travel - Future Tour Dates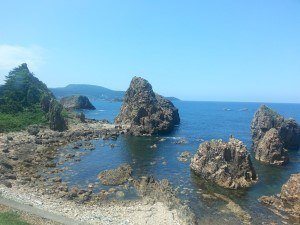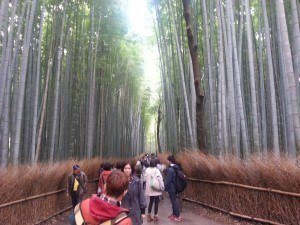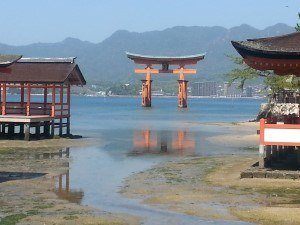 At Japan Custom Tours we run a mix of bespoke, tailored trips and some more standardized tours, particularly in the popular travel times of spring and autumn. We organise tours year round, based on guest demand, long and short trips, and to a wide variety of locations across Japan. If there is not a date that suits, you can start planning your own trip - we regularly organise tours for families or groups of friends.
Often we have guests requesting certain dates and we craft a tour for them based around their preferences. However, many of these schedules are appealing to other travellers and we are able to offer these tours to a wider audience and at a lower cost than an exclusive or private tour.
If you are interested a holiday around Japan you are welcome to join one of our scheduled tours. We periodically update this page with upcoming trips that are available for people to sign up, and not only experience the richness of Japan, but also enjoy discovering the unique charms of the places we visit with other interesting people.
You can email us direct at admin@japancustomtours.co.nz or get in touch via our feedback form. and we will get in touch (usually) within 24 hours.
Common destinations include Tokyo and Kyoto representing the contract of new and old Japan. Other guest favourites include Nagano (for a visit to the snow monkeys), Kanazawa (seafood, castle and famous gardens), Takayama (for a small town feel), and Hiroshima/Miyajima. For wider variety we can take head to Kagoshima for views of the local volcano and hot sand baths, Sendai and Matsushima Bay (one of the three views of Japan), across the Tohoku region (Aomori, Akita, Kakunodate) and into Hokkaido.
Best of Japan
For those with a bit more time to visit Japan, this two week escorted tour of Japan provides a range of highlights and experiences. The schedule allows flexibility to include different locations, sights and activities depending on your interests or places that you want to explore. We can provide this tour to suit your dates.
We do have a "Best of Japan" trip scheduled for the beginning of the cherry blossom season in March providing an opportunity to combine the best the country has to offer at one of the most beautiful times of the year. Dates are 16th to 29th March 2019.
For a more detailed itinerary, please click here.
Cherry blossom viewing - March and April 2019
Hanami (literally "flower see") is the Japanese word for cherry blossom viewing. People enjoy looking at and photographing the blooms during the daytime and also the evenings, and blossom viewing outdoor picnics are held, regardless of the cold. (Hot One Cup Sake in a can is a popular drink in the evening!) Peak viewing season is typically the first week of April for places like Tokyo and Kyoto, but we take pride in finding tranquil and uncrowded spots for our guests to enjoy the blossom season across the full March and April season.
Japan cherry blossom tours are very popular and for the 2018 Sakura tour season almost all of our available spaces were booked the previous year. For 2019 we are planning on offering six tours that will allow you to chase the cherry blossom across Japan.
For more information on the tours see our cherry blossom tours page for an indication of what you can expect for 2019. A copy of the Spring 2019 brochure can be downloaded here.
Japan in May 2019
For May 2017 we had two interesting custom trips, and repeated one of the schedules again in 2018 using a garden theme. Other locations include the historic cultural capital Kyoto, Hiroshima, Takayama in the Japanese Alps and of course the huge modern metropolis that is Tokyo. Check our May'19 Tour page for more details and inspiration.
September and October 2019
For late summer Japan is hosting the Rugby World Cup and we have prepared several schedules for guests visiting the country either before or during the tournament, working around several of the games that are taking place. Currently we have two planned trips with spaces available for people to join. Please contact us directly for additional information.
Autumn Leaf Viewing - November 2019
Autumn is the second most popular season to visit Japan. With the weather more settled and warmer than early spring, the leaf viewing season (koyo) lasts a little longer and presents more vibrant colours across the parks, hillsides and mountains. Our schedules for the 2017 and 2018 seasons included a garden themed tour and a peak autumn leaf season trip. We are offing at least two leaf viewing tours again for autumn 2019.
A Japan Grand Tour - longer trips
During 2017 we organised a "Grand Tour" covering the 30 days of September and repeated a similar course in 2018 covering 35 days. We have designed our "Grand Tours" to include an interesting mix of locations ranging from traditional experiences through to the modern, industrial Japan of today. This allows guests to enjoy a range of famous, historic and noteworthy sights that showcase the variety and beauty of the country.
These extensive tours allow you to experience a wide variety of what Japan has to offer. Customisation remains an important element for these trips so discuss with us what you would like to do. We run our Grand Tour on request (schedule permitting) and can be a good option for a couple looking to explore more of Japan. Contact us for options.
We are offer these trips based on guest requirements. Check our September '18 Tour page for some additional details and inspiration.
Remote Japan - Off the beaten track
The concept behind the Remote Japan tours is to head to the non-touristy places, away from the crowds and to some of the less travelled parts of the country. Our the feedback from our guests is that these experiences provide a more intimate and genuine window into the country, culture and scenic beauty.
These tours tend to be customised based on what you want to do rather than a set schedule. For a more information, please click here.
Introduction to Japan
We have developed this short Japan travel package covering six days and five nights to provide a quick introduction covering selected major sights in Tokyo and Kyoto. The schedule allows flexibility to add additional days either side of the tour to include extra features or places that you want to explore. We can provide this tour to suit your dates (minimum four people).
For a more detailed itinerary, please click here.
Christmas in Japan, New year in Tokyo
We ran a successful Christmas tour covering Takayama, Kyoto, Hiroshima, Matsumoto , Nagoya before heading back to Tokyo for New Year itself. The midnight hatsumode (first shine visit of the year) at Meiji Shrine and some enthusiastic karaoke in Shinjuku were just a couple of highlights that also included some excellent food and scenery. As this is a busy time in Japan for travel and accommodation, we need to secure accommodation well in advance of year end. Contact us if you would like to see Japan at its festive end of year mode.
---