Sapporo Snow Festival - Feb 2017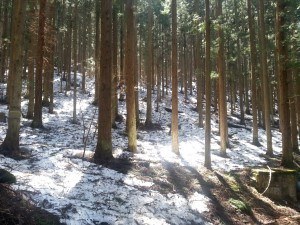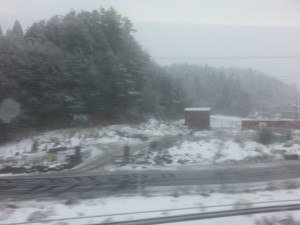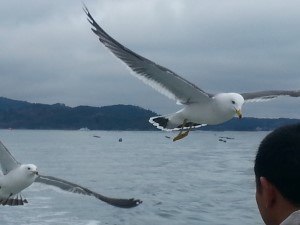 Sapporo Snow Festival - February 2016
The 67th Sapporo Snow Festival opens on February 5th (Friday) and runs through to February 11th (Thursday). The main site is located at Odori Park with exhibits and events also at Susukino and Tsudome.
Odori Park: Stretching from east to west through the centre of the Sapporo downtown area, Odori Park is the main festival site and hosts a variety of internationally themed snow and ice sculptures.
Tsudome Site: The community dome, Tsudome is the second largest site of the Sapporo Snow Festival. This site includes very large snow slides and a snow rafting area outside the dome where you can have a snow-ice experience. Inside the dome, there are plenty of attractions for children and you can take a break or have refreshments in the spacious rest area.
Susukino Site: An ice sculpture show and various events take place in the Ekimae-dori (Station Avenue) during the festival, including the Ice Sculpture Contest.
To enjoy this famous festival we have designed a tour that overlaps the main festival from 8th Feb to 15th Feb. To enjoy to festival in Sapporo we will be at the New Otani Inn, Sapporo, a comfortable hotel close to the main railway station and the underground pedestrian network. Staying in Sapporo also allows for optional day-trips to Lake Toya and Otaru (see below for more information). Group size will be kept small, with a maximum of eight guests.
As is usual for our tours, there is flexibility to change the schedule and duration of tour, particularly if you want to do additional sightseeing before or after the snow festival. Please contact us and we can work with you to put together the tour that you want.
Dates and Schedule
Monday 8th Feb Sapporo: Meet guests at New Chitose Airport and transfer to Sapporo city. After checking into the New Otani Inn, there is time to visit several different city attractions during the afternoon such as the Sapporo Beer Museum.
Tuesday 9th Feb Sapporo: Full day to enjoy the festival Opening Ceremony, and view the snow and ice sculptures. During the evening, enjoy viewing the illuminated structures. Odori park: Illuminations turned on at sunset, and turned off at 22:00.
Wednesday 10th Feb Sapporo: Optional day trip to Lake Toya. Take the Usuzan Ropeway to get panoramic views of the lake and Showa Shinzan. The walking trail around the outer crater is approximately 2km round trip and requires a reasonably level of fitness due to the large number of steps (also, because it is winter, good walking shoes and warm clothing are a must).
Thursday 11th Feb Sapporo: Optional side trip to Otaru, about 40 minutes from Sapporo by train. Check out the beautifully preserved canal area and merchant street areas.
Friday 12th Feb Hokkaido: Travel by train from Sapporo to one of the other major cities in Sapporo depending on guest preferences. An option is to travel by train from Sapporo to Abashiri, staying at Hokutennooka Lake Abashiri Tsuruga Resort in a Japanese/Western style room (inclusive of breakfast and dinner), allowing for a relaxing onsen at the end of the day. This sets guests up for a drift ice sightseeing cruise into the Sea of Okhotsk the following day.
Saturday 13th Feb Hokkaido: Sightseeing in the local area.
Sunday 14th Feb Sapporo: Transfer back to Sapporo for a final night ahead of flight or train connections.
Monday 15th Feb Sapporo: Transfer back to New Chitose Airport for departing flights, or travel on to central Honshu and Tokyo depending on your individual schedule.
For those wanting a slightly extended tour, there are options to take a scenic rail journey back to Tokyo, including stops at Hakodate and Aomori, before rejoining the high-speed shinkansen network, or travel on the Resort Shirakami route to Akita on the western coast of Japan.
Price Inclusions/exclusions
Pricing takes into account the higher than usual accommodation rates during the Sapporo Snow Festival at the New Otani Inn Sapporo (breakfast included). For advance, confirmed bookings we are offering a discounted rate of Y250,000 per person share twin/double.
Prices include rail transfers from New Chitose Airport to Sapporo, and 7 day Hokkaido rail pass. (There is an extra fee for guests wanting to upgrade to the 14-day JR pass that also covers access by train to/from Tokyo and the rest of Japan).
Bookings and Inquiries
If you are interested in joining this tour, please contact us or email us directly at admin@japancustomtours.co.nz.
---